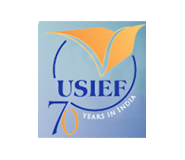 Applicable for: All US universities.
Max scholarship per student: Fully funded
No. of students to be awarded: N/A
Course Level: Graduate
Type of scholarships: Merit based, Need based
The Fulbright-Nehru Masters Fellowships are awarded to Indian students who exhibit outstanding performance in academics and wish to pursue a Master's degree or research in selected programs such as Economics, Education, Administration, etc, at some of the selected Colleges and Universities of the USA.
This fellowship is for 1 year and 2- year program of study.
The benefits covered under this Fellowship are:
○ Economy class travel (round-trip) from the home city of the student to the USA.
○ It covers Tuition fees and other living expenses in the state.
○ Accident and Sickness coverage as per the U.S. Government guidelines.
○ J-1 U.S. student visa support facility.
○ It is given to highly motivated students who have completed an equivalent bachelor's degree, have a minimum of 3 years of work experience and are committed to returning to India, to contribute to the Country's development.
Applicant must be residing in India at the time of application. No application will be accepted from Indians residing, working or studying outside of India
Applicant must have completed an equivalent of a U.S. bachelor's degree from a recognized Indian university with at least 55% marks. Applicants should either possess a four-year bachelor's degree or a completed master's degree if the bachelor's degree is of less than four years' duration
Applicant must demonstrate proficiency in the English language to undertake the proposed project/program and adjust to life in the U.S. The applicant may be required to take the Test of English as a Foreign Language (TOEFL)
Applicant must demonstrate experience in leadership and community service
Applicant must not have another degree from a U.S. university or be enrolled in a U.S. degree program
Work Experience: Applicant must have at least three years' full-time professional work experience relevant to his/ her proposed field of study at the time of application
Interview: If applicant is shortlisted for an interview, must appear in person for interview at the USIEF office in New Delhi
Applicant must not be applying for or holding permanent residence (green card) in the United States
Fulbright-Nehru Master's Fellowships applications are accepted through an online process.
Review the entire application before submitting it. The application should be free of grammatical and spelling errors.
Documents Required :
○ Academic transcripts (scanned) from previous institutions
○ Accompanied by certified English translations
○ Minimum 3 Letters of recommendations
○ Professional and academic references for PG
○ Statement of purpose.
○ Updated Resume
○ English Language Proficiency
○ A copy of passport
Deadline for submitting completed applications is mid-May