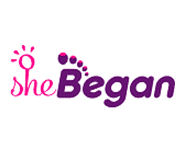 Applicable for:Canadian or U.S. institutes
Max scholarship per student: USD 50,000 (Including stipend)
No. of students to be awarded: 2
Course Level: Undergraduate and Graduate
Type of scholarships: Merit
International Scholarship for Women (ISW) will be granted to the women for full-time research or study. At recognized Canadian or U.S. institutes, both graduates, as well as postgraduate educations, are supported under this scholarship sponsored by SheBegan Women's Magazine.
The international scholarship for women (ISW) program offers sponsorship for women studying full-time graduate, undergraduate, or postdoctoral programs in the U.S.A.
The full education funding grants are offered to the women of all countries other than Iran, to study in U.S. Universities and exemption for the women, those are ISW institution members.
Except for Iran ISW sponsorship is available for women from any other country.
Age requirement for degree programs depends on the University requisites.
Hold an educational grade (received abroad or in the U.S.) equivalent to a bachelor's degree in the U.S. for enrollment application on master's program, hold a degree equivalent to a master degree in the U.S. to apply for a doctoral grade program, or hold a valid doctoral degree to apply for a post-doctorate position.
Committed to dedicate herself to the intended educational plan, if selected. A commitment letter needs to be signed by the candidate upon receiving the ISW Scholarship.
Plan to go back to her home nation to take up a professional occupation.
Be competent in English.
Candidates should be enrolled in a full-time degree program. ISW does not offer sponsorship for a part-time course or research or study.
ISW does not provide sponsorship for distance-learning programs, language courses, exchange program courses, and short duration courses.
Begin the application process by completing the international scholarship for women (ISW) application form.
Conditional admission letter from the U.S. University in medical, engineering or science program
Evidence of candidate's English reading, writing and speaking proficiency. A letter from a previous University stating that the previous degree was taught in the English language is acceptable. Candidates submitting IELTS with at least 6 bands don't need an English proficiency letter from University.
Detailed Resume enlisting all the extra-curricular activities and volunteer participation by the candidate
Two recommendation letters from professors of last attended an educational institute
Research proposal for Doctoral degree program applicants and study plan for master degree course applicants is also mandatory
Motivation letter that states why you wish to study in the U.S. and how ISW Scholarship can help you
Deadline for first batch is mid-April and second batch is end-June