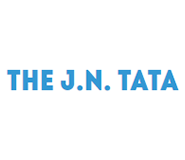 Applicable for: All US universities.
Max scholarship per student: INR 1,00,000 and INR 10,00,000
No. of students to be awarded:
Course Level: Graduate
Type of scholarships: Merit
JN Tata Endowment Scholarship, a one-time loan scholarship program, is designed for Indian students beginning higher education in an international university..
The loan scholarship amount ranges between INR 1,00,000 and INR 10,00,000.
Recipients must repay the loan scholarship in 5 equal installments of 20% between the third and seventh years. They must begin to repay earlier than year three if they have started earning.
Candidates planning to apply JN Tata Endowment Scholarship for Higher Education must fulfill the following requirements:
Nationality: Indian citizens
Academic Qualification: UG degree from Indian University.
Academic Score: At least 60% in the last academic exam.
Upper age limit: 45 years as on June 30, 2020.
The scholarship program is also available to applicants beginning the second year of their education in a university abroad.
Applicable for only 2-year courses.awaiting results and/or are in the final year of their degree.
The JN Tata Endowment Scholarship for Indian students is NOT available for applicants who have already applied for the loan scholarship for the same program.
Register via email ID. Subsequent correspondence will be via email only.
Eligible candidates will be emailed a one-time password which will be valid for 48 hours. The password must be changed within 48 hours. Complete the online application form. Candidates must not leave any field blank.
Submit along with Student Supporting Documentation
JN Tata Loan Scholarship registrations begin in December. The registration portal will close in March.