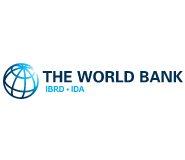 Applicable for: Brandeis University, Columbia University, Cornell University, Duke University, Harvard University, Johns Hopkins University,Williams College, Center for Development Economics
Max scholarship per student: Fully funded
No. of students to be awarded: 2
Course Level: Masters
Type of scholarships: Merit
The Joint Japan/World Bank Graduate Scholarship Program (JJ/WBGSP) is one of the two programs offered under the World Bank Scholarship programs.
It is a fully-funded scholarship program that invites applications from working professionals from developing countries to study master's degree programs in development-related fields.
The program requires applicants to possess prior experience of volunteering for their countries' development.
JWBGSP offers scholarships for 14 Partner programs and 200 preferred programs at universities in the U.S., Africa, Netherlands, France, and Japan.
Students must pursue a master's degree in key areas of development that includes economic policy management, tax policy, and infrastructure management.
Applicants must be admitted to a master's degree program.
Applicants from developing countries must fulfill the eligibility criteria listed below:
A national of a World Bank member of developing country
Not hold dual citizenship of any developed country
Must hold a Bachelor's (or equivalent) degree.
Must be a full time paid employee in any development-related work while submitting the scholarship application.
Three years of relevant experience in related areas is mandatory.
Must have an unconditional admission letter to any one of the partner or preferred master's programs offered by JJ/WBGSP.
Must have taken exams to study abroad.
For scholarships to one of the preferred master's programs, you must first apply and be unconditionally accepted for admissions to one or more of the Preferred Program(s) to be considered for a JJ/WBGSP scholarship. In your application, YOU NEED TO UPLOAD AN UNCONDITIONAL LETTER OF ACCEPTANCE from a preferred master's degree program.
For scholarships to one of the partner master's programs, you must apply for admission to one or more of the Partner Masters Degree Program(s). Announcements from a JJWBGSP Partner Program on when to apply for admission to their program is often posted on the JJ/WBGSP official website. After reviewing submitted applications, each Partner Master Degree Program will identify a short list of eligible candidates who will then be invited by the JJ/WBGSP Secretariat to apply for a JJ/WBGSP scholarship. Inquiries on how to submit an admissions application to a partner program should be submitted to the respective university.
It is important to visit the Application Guidelines official website (link found below) for detailed information on how to apply for this scholarship.
Deadline for submitting completed applications is mid-April